Diwine, Bulas' new brand, received the highest possible distinction in the Decanter World Wine Awards with its Diwine Red DOC Douro 2020, awarded "Best in Show", with 97 points. Only 50 wines in the world are granted this award.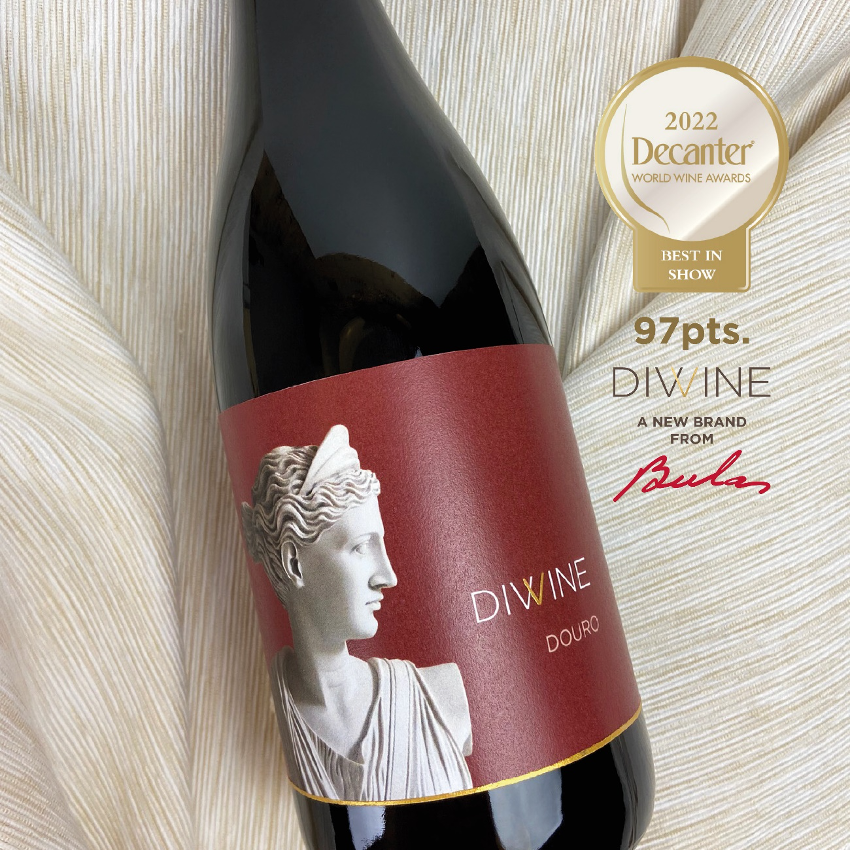 Bulas, the Port and Douro wine producer, whose vineyards situated in the heart of the Douro Valley, produce grapes of exquisite quality, have once more been awarded the highest degree of excellence by Decanter.
This wine represents our profile well, characterized by its aromatic intensity, elegance and exuberance of palate, perfectly mirroring its terroir of origin: the heart of the Douro Demarcated Region.
Here Bulas takes another step in consolidating its international reputation, with exceptional distinctions in national and international competitions that recognize its consistently high quality.
Visit the Decanter World Awards website for more information
To read the tasting notes, visit https://awards.decanter.com/DWWA/2022/wines/719375 for more information.
#bulas #bulaswines #diwine #dourowine #wine #douro #dourovalley #winesofportugal #portugal #DWWA #decanter2022 #decanterawards #bestinshow